Coached Class:
First Class at 6:30a
Second Class at **9:00a – 11:45a (OPEN Gym)
Third Class at 12:00p
Fourth Class at **1:00p – 4:15p (OPEN Gym)
Fifth Class at 4:30p
Last Class at 5:30p
*Visitors please be sure to reserve your spot ahead of time. Email us or call us prior to class.
CrossFit San Luis Obispo WOD: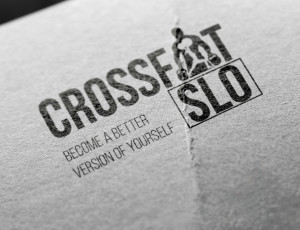 Coach's Choice to include warm-up and mobility work.
Skills and Drills: Deadlift for load:
#1: 3 reps @ 50%
#2: 2 reps @ 75%
#3: 1 rep @ 90%
#4: 1 rep @ 100%
WOD: 5 rounds for time of:
• 12 Back Squats (135/65)
• 8 Burpee Pull-Ups
• 200m Run
*During each Burpee Pull-Up perform a strict push-up, jump to a bar that is ideally 10 inches above your max standing reach.